Ecstatic Being Sex Coaching and Education
~~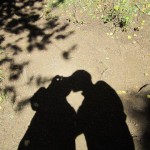 Welcome
Do you have sexual concerns and don't know who to go to?  Have you meekly brought up the subject to your doctor, only to be given a pill, or told "This is normal, you will just have to live with it"?  Do you fear being judged by the one you are seeking help from or to be given some sort of pathological diagnosis for being concerned about your sexuality? With Sex Coaching, you will experience a safe, non-judgmental, compassionate environment to help you understand and accept yourself and to move in the direction you choose.
The most difficult part of the coaching process is getting to the first session, but once you take that step you will be happy you did. I specialize in empowering those who have the courage and desire to find their sexual bliss.

I am an experienced Clinical Sexologist and Certified Sex and Relationship Coach, available to guide you on your journey to healthy, ecstatic sexuality.

Stop your suffering. Book your complimentary 15 minute Discovery Call now!

---
"Janet has a way of making you feel comfortable talking about some very difficult subjects. She helped me and my partner to talk more openly and find practical solutions to our challenges. She brought resources and fun which made the whole experience very fulfilling. She is very caring and has great knowledge and experience. I recommend her wholeheartedly!"   M. from AZ
" Today I had an amazing clearing session with  Janet of Ecstatic Being. The session today was not only fun, but extremely moving. I left with my head a little higher & my heart a little more open. Highly recommend her! She is an expert on bringing ones sexuality&spirituality together".   S.  from Az
"Thanks Janet,We appreciate your guidance, support and skill!"  L. from AZ
"Thank you, Janet!  You did an absolutely beautiful job at recapping our session!  You didn't take a single note, but remembered every single thing we said and did…amazing!  You have helped us so much, already, and we are both so appreciative.  I knew we were making the right choice, working with you, the first time we spoke on the phone. It is a true pleasure to work with you.  I am looking forward to the week ahead, having fun with my hubby, and to seeing you again" L.  from AZ