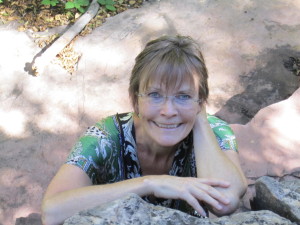 I am Janet Morrison PhD, RN, Certified Clinical Sexologist, Sex and Relationship Coach.
I earned my PhD in Human Sexuality from IASHS, where I also obtained certifications in Clinical Sexology, Sex Education and Erotology. I received my certification in Sex Coaching through Sex Coach U and have been enjoying an active private practice as a Clinical Sexologist since 2012. I joined Sex Coach U (2013-2017) as the Director of Curriculum and Student Adviser, where I enjoyed using my expertise to guide students on their journey to certification.
I have been an RN, BSN since 1981 and have practiced in most areas of nursing.
As a holistic healer, I have used my skills as a Reiki ll Practitioner, Certified Laughter Leader, Healing Clown, Lay Midwife, Lactation Consultant, dancer, musician and artist to guide clients to optimal wellness.
I am very comfortable with the subject of human sexuality in all its forms, and find a great sense of fulfillment helping others achieve whatever sexuality goals they may have. There is no judgment or pathological diagnosis in my coaching approach. I appreciate that everyone is unique, and I do not use a "one size fits all" plan.
I specialize in Baby Boomer sexuality, Boomer women in older women/younger men age gap relationships, sexless partnerships, reclaiming postpartum sexuality, and comprehensive sex education (offered one on one, small group and parent/child).
My experience in humor, laughter, intuitive healing, color healing and body movement add benefit to the sex coaching process.  I am here to be your guide.
Feel better today! Book your complimentary 15 minute Discovery Call now!